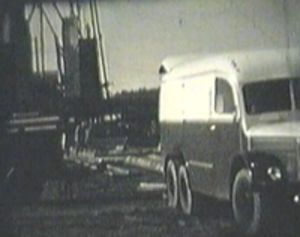 Bohrlochmessung - Storkow GmbH was founded in 2000 as a new company from the Storkow regional base of the long-established company BLM GmbH.

Founded more than 50 years ago to support oil exploration, the employees have acquired extensive know-how in the technical execution and interpretation of slimline borehole measurements for the exploration of mineral raw materials and drinking water since 1975.
Especially since the successful reorganisation of the company in 2000, our company has primarily distinguished itself as a special service provider in the areas of exploration drilling, status analyses and new construction acceptance of groundwater measuring points and wells.
Many years of experience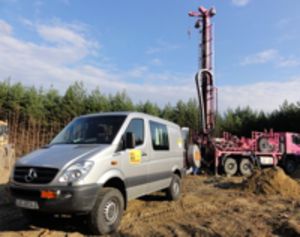 Based on our many years of experience - documented, among other things, by an archive of around 150,000 measured boreholes - Bohrlochmessung - Storkow GmbH offers a wide range of traditional but also completely newly developed borehole geophysical measurement methods and measurement technologies. The company's philosophy is to process the measurement data obtained for our customers in such a way that they can be used immediately for necessary technical decisions.

For the qualified execution and interpretation of geophysical borehole measurements, we have a team of experienced geophysicists, geologists, engineers and technicians at our disposal. A total of 30 employees at the Storkow site carry out measurements in all federal states and neighbouring EU countries, and process and interpret the measurement data obtained.
Range of services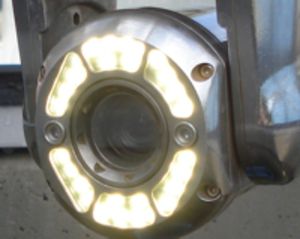 Our range of services includes a wide variety of electrical well logging methods (intrinsic potential log, electro log, focused electro log, induction log, salinity log), nuclear physical well logging methods (gamma-ray log, gamma-gamma log, neutron-neutron log, annulus scanner, segmented gamma log) and technical borehole measurement methods (borehole deviation log, calibre log, temperature log, flow log, well television, subsidence measurements, electromagnetic wall thickness measurement / defectoscopy of steel pipes).

In addition, we also offer various water sampling procedures (pumps and special samplers) as well as hydraulic trial and test work.
High professional standard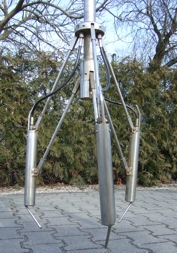 The high professional standard of the interpretation of geophysical measurements carried out by us as well as the sophisticated graphical presentation of the measurements have made us known to a wide circle of well builders, engineering offices, water suppliers and authorities over the last ten years and have made us a reliable partner.
Further development and new development
Traditionally, we are also involved in the further development and new development of borehole geophysical measurement technology and measurement methodology.

Examples are the special camera developed in our company for well investigations with an integrated laser measurement system for size and distance measurement in combination with a directional inclination measurement system, the segmented gamma log (SGL) as well as the gamma-gamma density log for the rotationally symmetrical inspection of annulus seals in wells and measuring points (annulus scanner).